One Woman's Journey To Launch An Ethically made Children's Line
Founder of Mini Mioche, a Canadian-based ethic, local and organic childrenswear line designed to stand the test of time, shares her entrepreneurial insights and how she juggles the demands of career and motherhood.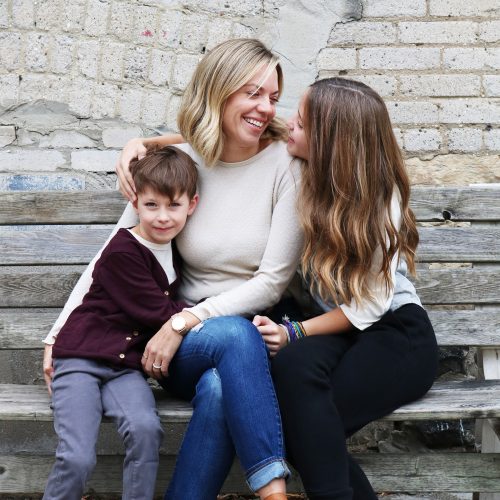 You founded your children's clothing line after struggling to find great pieces for your daughter. What was the process of raising a young child and launching a business like? What would you do differently if you had the chance?
My situation was kind of unique in that I already owned another business — a wholesale fashion agency selling/distributing adult apparel and accessory brands—prior to starting mini mioche. When you have your own business, you often don't get much of a maternity leave. The majority of entrepreneurs I know have had to return to work pretty soon after giving birth. There is no way I could have launched mini mioche and continued to run my wholesale business without help. I was very fortunate that my Mom, who lives nearby, offered to look after my daughter during those early years. If I couldn't be there myself, I felt like my mom was definitely the next best thing. Thinking back on that time, I don't think there is much I would do differently. It was crazy and exhausting, but it was also fun creating and building something new, especially since my daughter was the inspiration behind mm.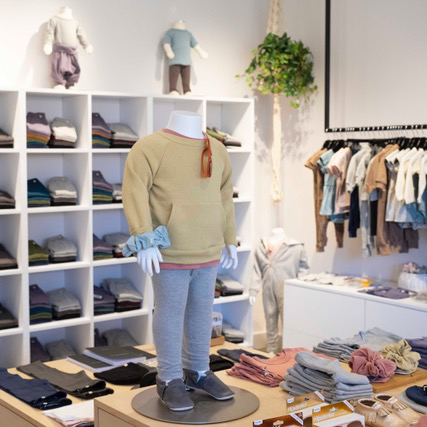 Can you share a few pieces of useful advice for women looking to start their own company?
1) Be prepared to work your ass off. There is nothing easy or glamorous about building and running a business. One's success is dependent on a combination of grit, passion, perseverance, resilience and a little bit of luck and good timing.
2) Surround yourself with other entrepreneurs. Join a mentorship group if you can or start a
mastermind
group of your own. Running a business can be a lonely, isolating and sometimes scary thing and the only people who truly 'get it' and can often help or provide the right kind of support in those challenging moments are other entrepreneurs who have been through it themselves.
3) Get comfortable with numbers. I always thought that I wasn't a 'numbers person'. I have always been terrible at math. But the reality is you can't run or grow a business if you don't constantly look at the numbers. The numbers, combined with your intuition, tell you what decisions need to be made. If you aren't sure what numbers to even look at, reach out and get some help from someone who does. Often business owners don't want to look at the numbers or share them with anyone because they aren't 'pretty' but that's when you really need to look at them, share them and get some help — I know from personal experience!
''
Be prepared to work your ass off.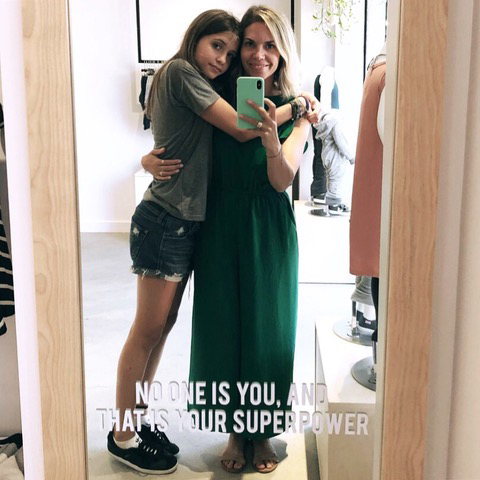 How do you juggle being a mother and a business owner? What is your advice for other women in the same position?
I have by no means nailed the mother/entrepreneur life juggling act (nor am I entirely sure it's something that's possible to 'nail'). One of the best things about being self-employed though, is that you do generally have more flexibility than those with a full-time corporate job. So even though I work pretty much all the time, I can manage to attend my kid's activities and events, even if they are during the day, since I set my own schedule. I also try to bring my kids to work with me here and there or even on the odd work-related trip, particularly my 11-year-old daughter. I feel like she has had the opportunity to see me build this company (the good and the bad) and has learned first-hand what hard work and determination really looks like. That's something I am proud of and it also helps to relieve some of my 'working mom guilt'. I was at an event recently where a very successful female entrepreneur spoke and she said in regards to balancing work and family life "You can have both but you just can't have both at the same time, ALL of the time". That statement really resonated with me.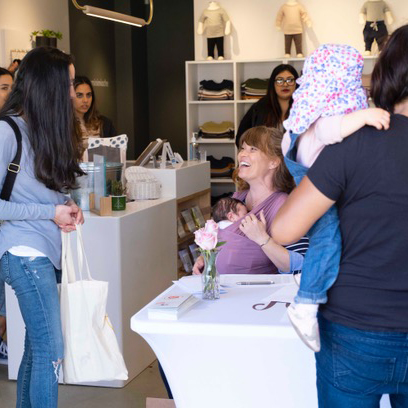 Community is a big part of your brand, from ethical, environmentally friendly practices to providing local jobs and giving back to charity, what encouraged you to pursue those values?
I started mini mioche as a little side project. I wasn't on a mission to build something big, I didn't try to get any outside funding or investors and as a result, money was never my primary motivation. I felt like this type of product—simple, comfortable, well-made basics for kids—didn't really exist on the market and I really just wanted to see if I could create a brand that would fill this niche. I decided to make it sustainably and ethically because I wanted it to have as many 'points of difference' in the market as possible and because those things are aligned with my personal values. My way of thinking was (and still is) if you can make something in an ethical and sustainable way and still run a profitable business, why not? We continue to prioritize how and where we manufacture as we grow, host community events, and give back to causes that align with our brand values. We provide monetary support and align with companies that have clear, authentic and genuine values that they operate by, and are in some way about the greater good.
''
I have always said, if you can make something in an ethical and sustainable way and still be profitable, why wouldn't you choose to do that?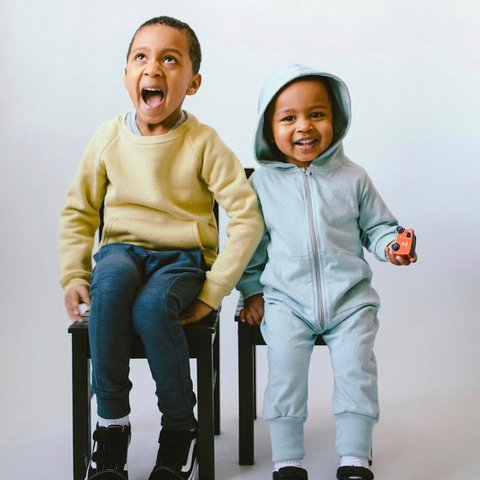 The brand is classic in design but also intended to stand the test of time which, when it comes to children, is always a challenge. What are some of the staples you recommend for a new mother and why?
I live in basics so my top recommendations are always the easy throw-on and go pieces that are unisex and can easily be passed down from child to child. A few of my favorites are our biker romper, skinny sweats, and ball tee (which also happen to be our best-selling styles). The cozy bundler is a must-have for any new parent. It makes middle-of-the-night changes so much less painful (and I am all about doing whatever I can to get more sleep)! The slouchy beanie is also a wardrobe staple. One of my colleagues was saying today that they have bought 6 of them in the past year, and their child is only one year old.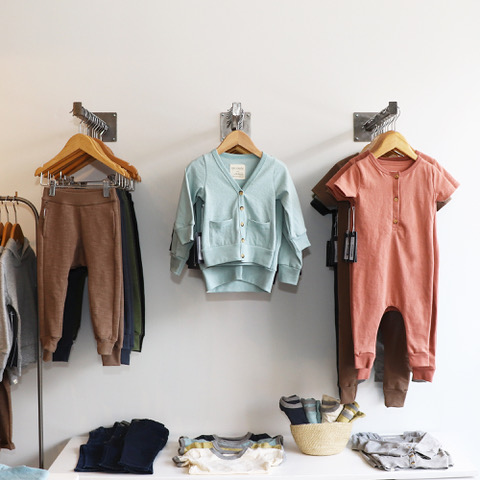 What's next for Mini Mioche?
2018 was a big year for the company, with the official opening of our first US bricks & mortar shop in Palisades Village, Los Angeles. In 2019, we will be launching several new collections and products, including a sustainable bamboo collection and an ethically-made knit accessories collection. We will also be running our annual Pride campaign in support of the Trevor Project this spring and will have new limited edition graphic prints dropping regularly throughout the year. Lots of fun, exciting things in the works!
''
I live in basics so my top recommendations are always the easy throw-on and go pieces that are unisex and can easily be passed down from child to child.